NewSprout Support Articles
Optimise your WordPress Website
WordPress is the most widely used website Content Management System (CMS).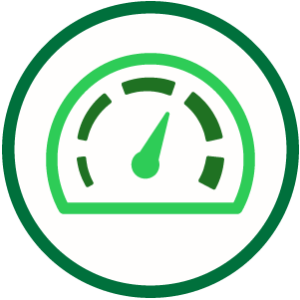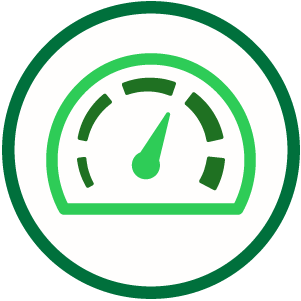 It is a fantastic tool for editing your site once it's built, however there is a bit of behind the scenes housekeeping and maintenance to be taken care of.
We recommend involving a skilled web developer to do the heavy lifting so you can focus on keeping your content up to date and the best it can be.
If it is not kept optimised and up to date it can very quickly become top heavy and bloated, rendering your site slow and in some extreme cases…useless. Neglected sites often result in an unresponsive user experience.
Optimise your site to be as lean and efficient as possible by doing the following:
Themes & Plugins:
Try to purchase Themes and Plugins – free ones come with risk of their security not being updated regularly, or not being tested extensively with other common theme and plugin combinations. Free Themes could potentially make your site slow and cumbersome, or even break your site at some time down the track.
Minimise Plugins and remove unused Plugins. These become a security threat as they often become neglected and aren't updated. Because they still exist as part of your site, they can be hacked.
Update Regularly:
1. Take a backup of your site before actioning any updates.
2. Update regularly. If Plugins and Themes are outdated this is a major security concern.
3. Update Plugins and Themes one at a time. If an update somehow breaks part of your site then you know which one has done it and can easily correct it by restoring a backup that you have taken locally, which you should, or your host may have a backup.
Optimise Images:
All too often site's images are way too big, which can cause lots of unnecessary load and delays.
1. For example by just dropping the Resolution from 300DPI to 72DPI drops the size by a third immediately (from 1MB to 300KB).
You may say "but dropping the DPI will affect the resolution of my image!". No, it will not. Dropping the DPI has absolutely no affect on any web based image.  72DPI is optimal for web and you cannot tell the difference. 300DPI is only necessary for print media which you can always supply directly from the original image.
2. If the physical size is also dropped from 1200 to 600 wide too, then the image drops to 100KB. The physical size would decrease quality slightly, so that is a decision to make, however the point is, all images on the site need optimising to 72DPI and reducing the width to an acceptable standard.
3. This can be a lot more tricky than it sounds, so this is a very basic guide of where to start. If in doubt we recommend getting a qualified professional involved like a graphic designer or web developer.
The most important thing to do is to export images to your CMS at the pixel dimensions at which the image will be displayed. This becomes a bit tricky in web use, where people are viewing your images on any number of different devices, all with different screen sizes and resolutions, but most CMS's like WordPress will allow for this. That's why these days creating a WordPress site on your desktop or laptop will also instantly look great on a smart phone, iPad, or tablet.
We recommend teaching all involved parties who upload images to the site to optimise them, otherwise this will be a big resource hog and it will negatively affect all visitor's experience when browsing your website.
Optimise pdf's and newsletters:
This is an often overlooked area of websites. Particularly if there is an extensive archive of documents and resources for staff or visitors.
Again for example, by just dropping the documents Resolution from 300DPI to 72DPI drops the size by a third immediately (from 1MB to 300KB).
Videos:
Do not embed videos in your site. Create a Youtube or Vimeo account to link to and serve all your videos to your visitors. Youtube and Vimeo are Content Distribution Networks (CDN's). This means they have multiple servers all over the world with just video content on there. Designed specifically to quickly serve high quality video to visitors.
Caching:
Install a Caching Plugin. This means that the front end of your site has the most frequently used pages/content ready to be viewed or cached.
A good analogy is your phones 'Favourites' contact list. Open that and click the person to dial. Task done. Otherwise you would have to make several more clicks through to contacts, scroll alphabetically or search for the person, then open that contact card, then click the call icon. This is using much more of the phones resources and takes much longer to complete.
Your hosts server may also have caching enabled which can help at a server functionality level. But the effectiveness is very site specific. First and foremost the site must have caching installed and enabled.
Database:
WordPress is database driven and installed as default, but your business may need a specific form of database due to the perhaps size or complex nature of your site, products, and services. Get a developer on board if you are not too sure.
Summary:
Unnecessary resources use costing the site downtime and costing visitors unnecessary data usage and wait times is not good. Start by analysing your sites speed and performance  – search in google for  "analyse website speed and performance". The resulting search list is a good place to start, and gives you insight on how well your site loads and provides actionable recommendations on how to optimise it.
In other words, if a good theme and plugins are being used, if your sites content and images are fully optimised, if all updates are up to date, and caching is installed, your site itself should be snappy and responsive.
Of course with all of this advice if you are not sure … get a developer on board and also ask your host for advice.
Speak to our Australian Support team
8:30am - 5:30pm AEDT