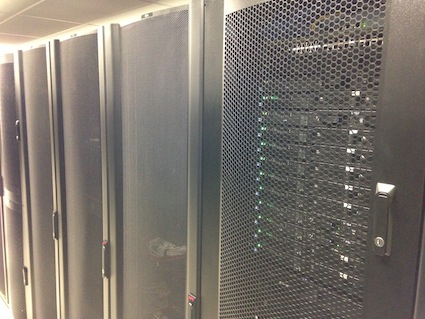 NewSprout's servers, which we own and manage, are connected to a world class network in Sydney, Australia, giving both redundancy as well as excellent national and international data links.
It is an important consideration to make sure your website has access to the connectivity it deserves, giving it both speed and reliability. Our network ensures no bottlenecks thereby providing fast, stable bandwidth to your website.
Our servers are hosted in a State of the Art, ISO 27001 certified Data Centre.
Multiple fiber-optic backbone connections enter the data centre through physically separate conduits offering a redundant, geographically diverse fibre network.
Redundancy and stability ensure maximum uptime featuring world class specifications:
Redundant Climate Control systems to maintain ideal operating conditions include multiple carbon-neutral concurrently maintainable air-cooled chillers
Raised flooring
Uninterruptible Power Supply (UPS) in a redundant N+1 configuration
Multiple Backup Diesel generators with two 110,000 litre backup fuel tanks
Fire Detection and Suppression
A combination of biometric authentication, PIN and security proximity card with continual video surveillance
The redundant Cisco powered network provides an uncrowded and very stable service.
True Cloud Redundancy
Multiple servers securely host our virtual servers in our VMware™ cluster. Our Cloud Hosting platform is designed to have no single fault layer for customers who need maximum reliability and uptime from their web server.