Dedicated Australian Servers
Fully managed by our expert team for the ultimate in power & flexibility
 Dedicated Server Plans
The ultimate in high performance, security and control
Xeon 12
Quad Core Xeon
12GB RAM
2 x 1TB Raid 1
500GB Bandwith
99.9% Uptime
Xeon 16
Quad Core Xeon
16GB RAM
2 x 1TB Raid 1
1TB Bandwith
99.9% Uptime
Xeon 24
Quad Core Xeon
24GB RAM
2 x 1TB Raid 1
2TB Bandwith
99.9% Uptime
Xeon 32
Quad Core Xeon
32GB RAM
2 x 1TB Raid 1
1TB Bandwith
99.9% Uptime
All dedicated servers have a one-off setup fee of $249
No lock-in contracts. No termination fees.
Just high performing servers and expert support
All Our Hosting Plans Include:
Latest Linux server technology
cPanel
phpMyAdmin
Daily backups with instant restore
POP3 email
Browser based WebMail access
World class spam filter
Unlimited email autoresponders
E-Commerce ready
Supporting Carbon Neutral
30-day money-back gaurantee
Fully Managed & Monitored
Benefit from our years of experience planning, deploying, and managing custom server configurations for all kinds of companies and applications.
Our Managed Dedicated servers come standard with typically a mirrored set of data using RAID 1, with other options available according to your needs.
Tailored To Fit Your Needs
We build each server with each individual client in mind. From custom applications to multiple servers, we can build configurations to suit your requirements.
Certified Secure
Our data centre is one of the few that are certified by the Australian Federal Government, ensuring maximum security and performance in a N+1 confirguration.
With 24-hour physical surveillance, our servers provide the highest in security, performance and reliability for your application or website.
Clean Energy
Ever mindful of our impact to the earth and our energy footprint, NewSprout has proactively sourced partners that can help us achieve our goal of clean energy, one of our founding principles that still remains a key focus today.
We want to set the benchmark for clean energy in a growing industry. We use the Power usage effectiveness (PUE™) benchmark. Striving to improve energy efficiency in data centres, the PUE™ is a widely accepted standard developed by The Green Grid, a global consortium of leading information technology companies.
Let us know what you need or get in touch and we'll propose a solution for you.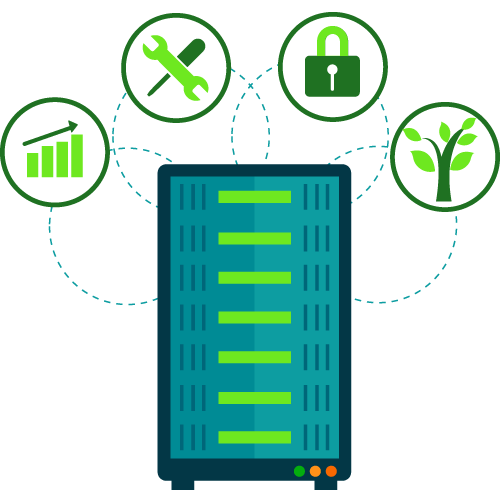 Dedicated Server Benefits
We provide the server hardware as part of the monthly fee
Stay focused on your business; NewSprout will look after your servers
We manage all aspects of Default Software & the Operating system (i.e.Linux Operating System/Windows Operating System)
NewSprout guarantees 99.9% network uptime for your servers
Our servers are monitored throughout every hour of every day
Our core competencies ensure all problems can be sorted out quickly
Physical security ensured – secure and protected data centres
Your data is safe – off-site and/or on-site daily backups available
Security ensured – optional hardware based Firewall
All dedicated servers will be hosted on our equipment in Australia
Get Started With A Domain Name
Australian domains .com.au from just $13.50 / year
Frequently Asked Questions
Cloud Servers
Fully managed TrueCloud VPS technology for performance and reliability that scales.
Dedicated Servers
More control for you with dedicated support from our experts.
Trusted by Australian Businesses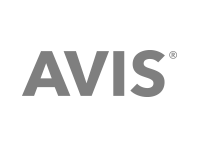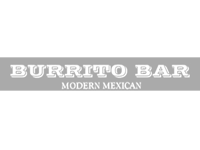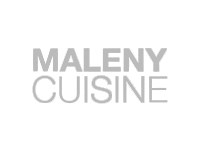 Email Us 24/7
Get in touch with our expert support team.
8:30am to 5:30pm AEDT
NewSprout Office
64 Ballina Street
Lennox Head, NSW
2478