New South Wales | Web Hosting & Domains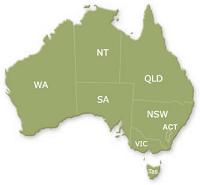 Are you based in New South Wales or the surrounding areas?
If so it is important for your website to be located and hosted on an Australian based website server.
We provide you with web hosting and technical support based in Australia!
You want to make sure that your website is as fast as it can be: It's simply faster for people visiting your site from Australia if your site is located in Australia.
If something goes wrong with your website you want to make sure the people helping you are based in Australia – that way you're assured that they will be available when you need them!
And finally: I'm sure you want to support an Australian owned and run business don't you?
Quick Facts about New South Wales (NSW):
NSW, the southeastern corner of the continent, around Sydney Cove, was the site of the 1st European settlement in the 18th century and today it is the most densely populated and varied region in Australia
To the west is a desert landscape
In the east there are farmlands and vineyards, the Blue Mountains and the ski resorts of the Snowy Mountains
The coastline is tropically warm in the north and cooler in the south