Byron Bay | Broadband, Web Hosting & Domains
Byron Bay Home and Business Broadband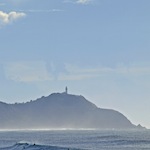 NewSprout's offices are based locally near Byron Bay.
It is important for your website to be located and hosted on an Australian based website server.
We provide you with web hosting and technical support based in Australia!
If you're in Byron Bay why should you care whether your website is located on a hosting server in Australia?
You want to make sure that your website is as fast as it can be: It's simply faster for people visiting your site from Australia if your site is located in Australia.
If something goes wrong with your website you want to make sure the people helping you are based in Australia – that way you're assured that they will be available when you need them!
And finally: I'm sure you want to support an Australian owned and run business don't you?
We offer world class support, web hosting with a guarantee and included spam-filters!
Click here if you're ready to start hosting your website with us >>
Quick Facts about Byron Bay:
We are the only true Internet Service Provider in Byron Bay and, in fact, the whole region. In other words, we own and manage our own equipment and are not resellers claiming to be an ISP or hosting provider
We focus 100% on Broadband and web hosting and are passionate about it. We don't offer web design for a reason!
All our servers are based in Australia, giving your website the speed it deserves
All our services are contract-free